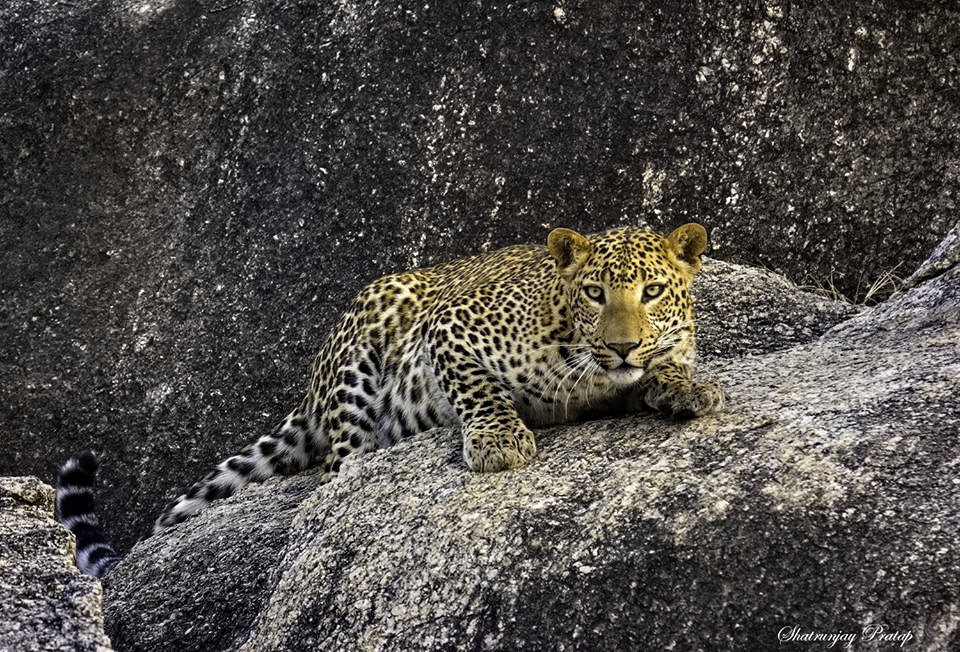 For most travellers heading to India in search of wildlife it is the tiger that tops their wish list and there is no better place to see these magnificent big cats in the wild.
But whilst the tiger is India's most iconic predator there is another one that can be even more elusive, the leopard.
Leopard Country
Leopards enjoy a vast range across India and can be found in almost every wildlife habitat, even though when there are tigers around they are relegated to second position in the predator hierarchy.
A large part of their success is own to their elusiveness. Despite the fact that they are present in almost every wildlife reserve, they can be hard to spot; preferring to slip silently through the forest or sit, still as a statue, watching you from their concealed vantage point.
There is a place though, where leopards are no.1; where there are no tigers to push them from the limelight.
In fact, not only are they the dominant predator, but this is not a national park and the leopards co-habit side by side with the human population.
Here, in the Aravalli ranges, close to the Jawai river, about 134 km from Udaipur and 164km from Jodhpur, is a paradise for leopard lovers.
Bera Safari Lodge makes an ideal base from which to explore this leopard country.
Leopards are elusive, shy and well camouflaged & know human habits well enough to move around largely unseen.
To find them you need experienced leopard trackers and Shatrunjay Pratap, a passionate photographer, leopard-lover & ardent conservationist knows the leopards in the area well, in fact he is also one of the reasons why these leopards still have a home in Bera.
A few years ago, a mining lease was granted for these rocky granite outcrops that the leopards have made their home. That would almost certainly have driven them out. Shatrunjay and his team spent 2 years working to convince the Rajasthan Government to stop the mining.
Shatrunjay built Bera Safari Lodge in the heart of the leopard country he loves so much and lives there with his family.
Accompanied by one of Bera's trackers, visitors take morning and evening jeep safaris amongst this amazing landscape and watch in wonder as these graceful cats move around their territory.
One thing that must be mentioned is that although you will almost certainly see leopards at Bera, they are likely to be some distance away.
The rocky outcrops that is the leopards territory are not easily accessible by jeep and so you wil often find yourself watching them through binoculars. I was using a 500mm lens and I still needed to crop a lot to get a usable image.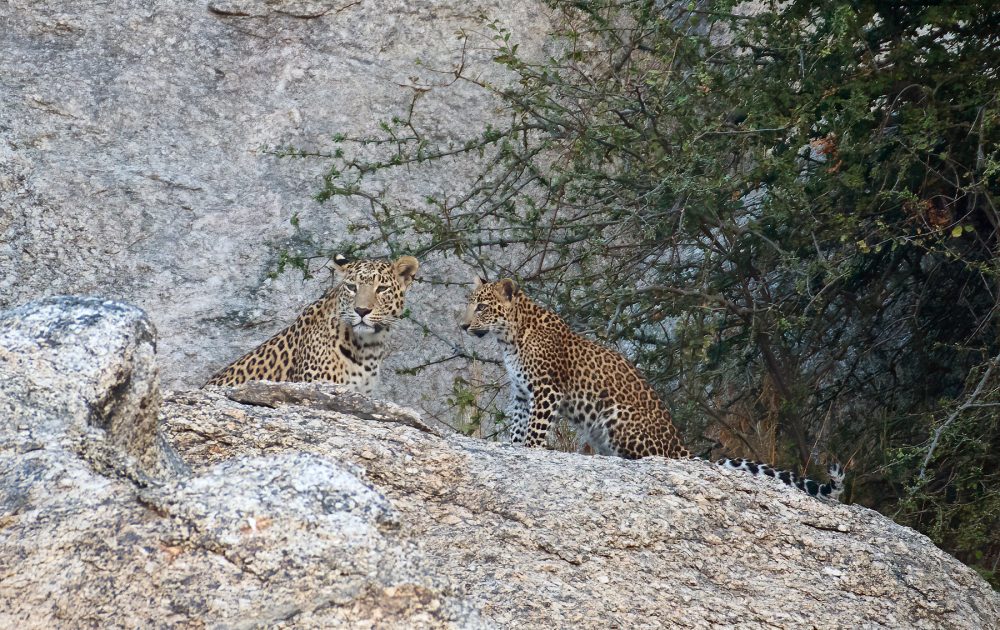 A visit to Bera Safari Lodge makes a great addition to any Rajasthan itinerary and offers a wildlife viewing experience that is far removed from the hurly burly of most tiger reserves.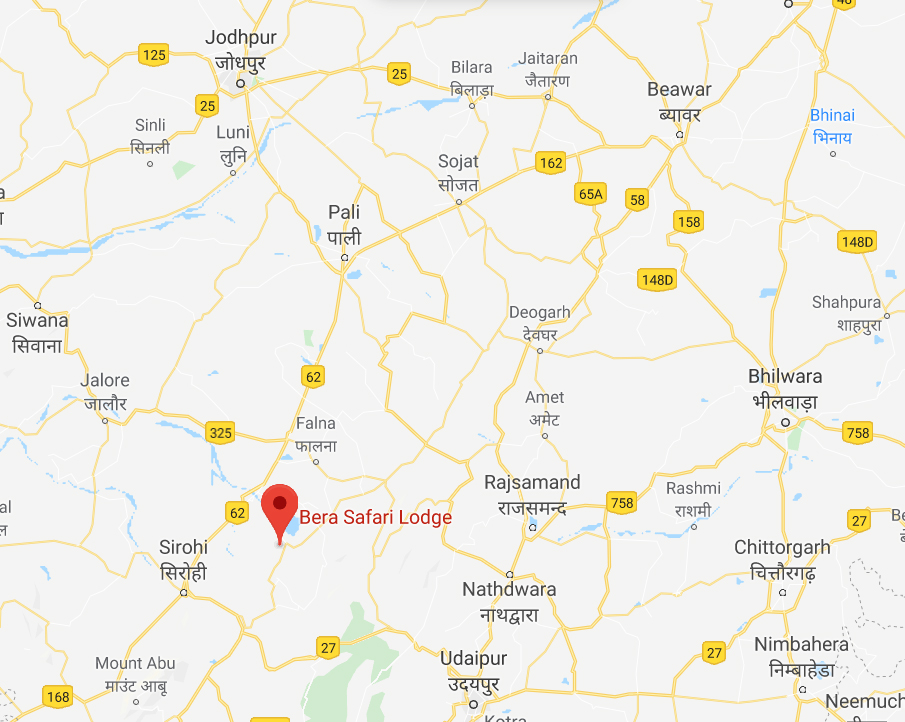 If you'd like to include the chance to see Bera's leopards in your India itinerary
or
help with planning your safari in India
just email us or phone us.
Click here to Email Us
or give us a call on +44 7918162984