Visitors heading for Kaziranga NP in Assam will usually fly into Jorhat, from where it is just a short drive to Kaziranga.
Even though Jorhat is a bustling city with a population of over 1 million people, it seems quite relaxed when compared to other cities in India.
If you arrive in Jorhat in the morning it is entirely feasible to drive directly to Kaziranga, but as we were arriving in the early afternoon we decided that we should spend a night before our drive to Kaziranga.
As well as breaking the journey, it would give us an opportunity to visit one of the attractions close to Jorhat, the Hoolongapar Gibbon Sanctuary. As entry to the sanctuary is not permitted after 2pm, we would go the following morning.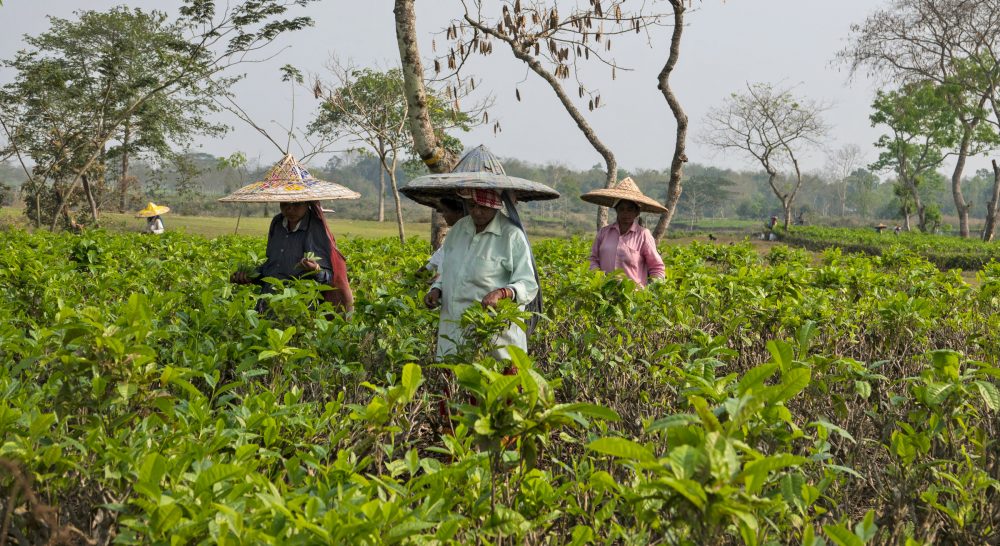 With tea estates on both sides of the road it was immediately clear that we were in tea country.
For our stay we had chosen a property surrounded by tea plantations called Banyan Grove. In fact Banyan Grove was formerly the residence of the Deputy Plantation Manager for the Gatoonga Tea Estate.
Banyan Grove is one of a small collection of properties owned/operated by Heritage Northeast ( https://www.heritagetourismindia.com/ ). It is a wonderful old building surrounded by lawns, although the original Banyan tree that gave it its name has long since died.
Amazing to think that this was just the residence of the Deputy Manger and that his boss's house was even more splendid.
The inside of the house has been kept looking very splendid, but the outside has not enjoyed the same level of attention with several parts looking a bit dilapidated.
After checking in and having a nose around, we set out for a walk through the tea estate. It was late afternoon and the pluckers were making their way home.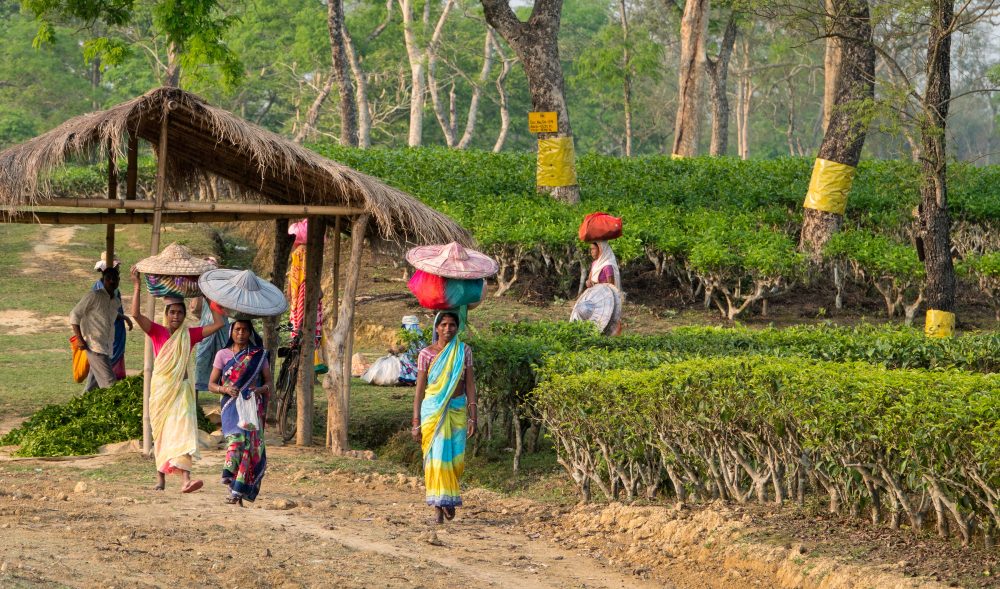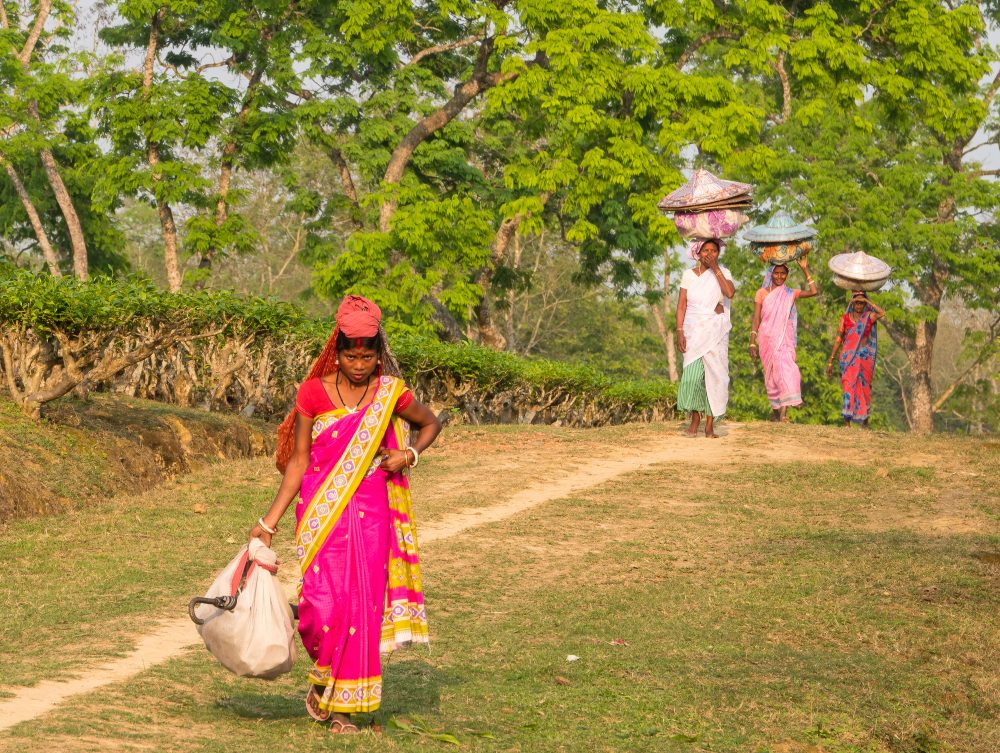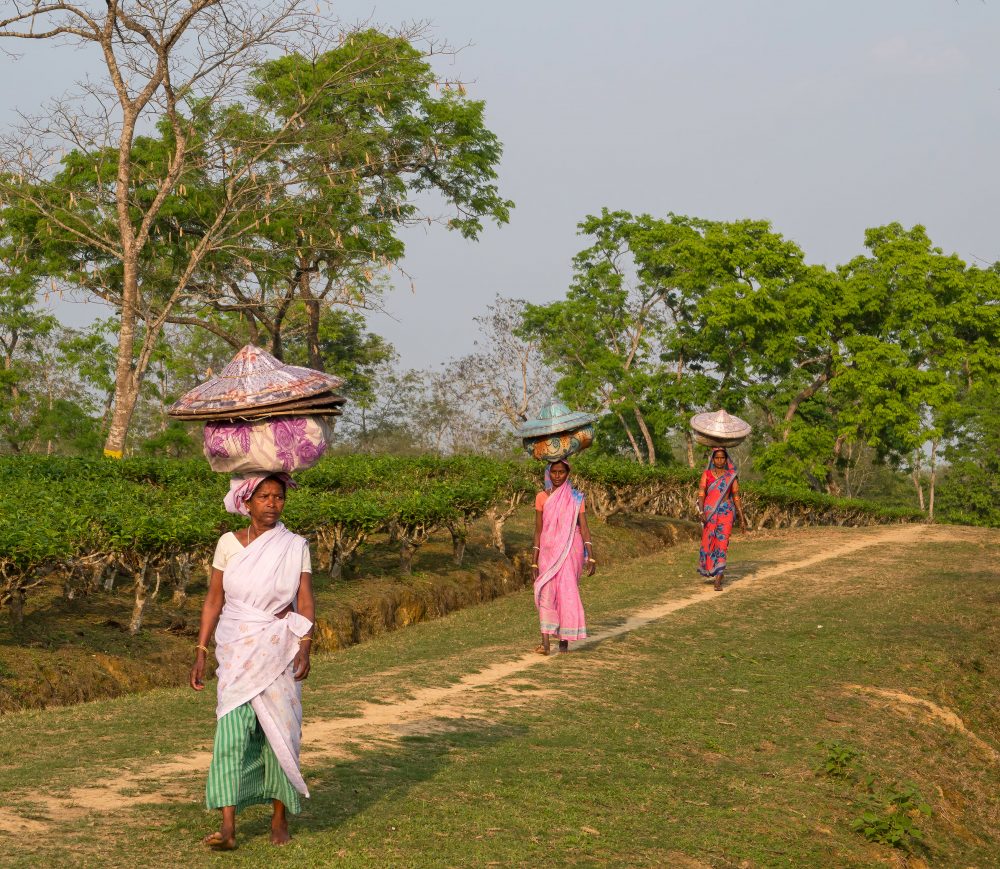 After our walk we were looking forward to sitting out on the verandah and enjoying a cold beer but unfortunately the property did not serve alcohol.
Dinner was served in a fine looking dining room but, although a lot of effort was made with the presentation, the food did not really match up to the surroundings.
We did not get to enjoy breakfast at Banyan Grove as we set out early to look at the Gibbon Sanctuary. Typically it was a very overcast day; not ideal for walking through a dense forest.
The first shock of the day was the INR500 charge for camera fee at the sanctuary. Considering most National Parks charge just INR200 camera fee, this seemed excessive. Even more so when it turned out there was nothing to photograph. My one photo cost me INR500.
We saw no gibbons or any other kind of monkey. In fact the only wildlife we saw was a giant squirrel.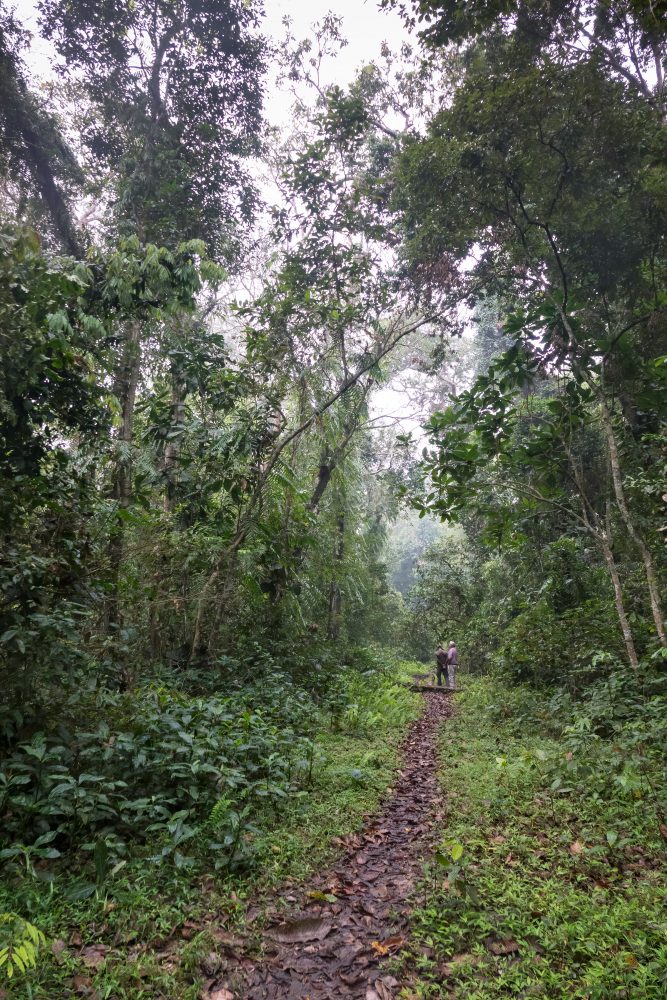 When it began to drizzle, we realised we were unlikely to see any gibbons and took the decision to end our walk and eat the packed breakfast we had been given before driving on to Kaziranga, stopping briefly to photograph more tea pluckers, looking splendid in their huge hats.