Ranthambore National Park is one of the biggest and most renowned national parks in Northern India, covering 282 km².
Ranthambhore was established as the Sawai Madhopur Game Sanctuary in 1955 by the Government of India and was declared one of the Project Tiger reserves in 1973. Ranthambhore became a national park on 1 November 1980. In 1984, the adjacent forests were declared the Sawai Man Singh Sanctuary and Keladevi Sanctuary, and in 1991 the tiger reserve was enlarged to include the Sawai Man Singh and Keladevi sanctuaries.
Located in the Sawai Madhopur district of south-eastern Rajasthan, which is about 130 km from Jaipur. Ranthambhore was previously famous as a former hunting ground of the Maharajas of Jaipur.
Rantahmbhore is widely regarded as one of the most beautiful of India's tiger reserves, with a tremendous diversity of landscapes and a huge fort that dominates the park skyline.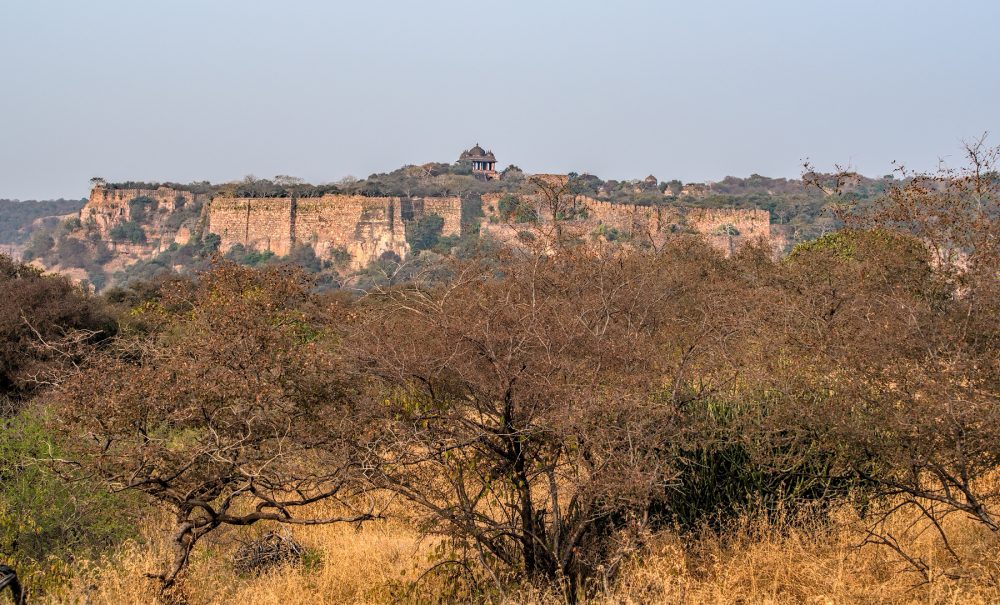 Ranthambhore's zones
Like most of India's tiger reserves, Ranthambhore is divided into zones. When you book your visit to the park, you are entitled to visit just one zone. The purpose of these zones is to ensure the distribution of tourist vehicles throughout the park and stop severe overcrowding in the more popular areas.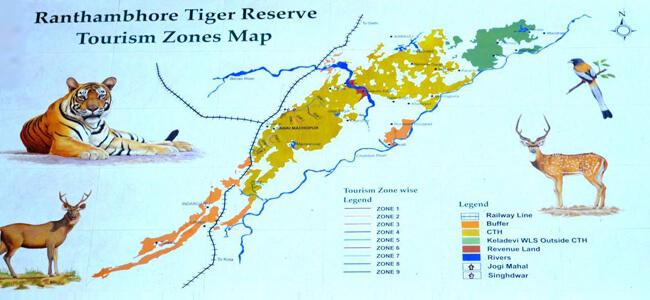 The system works, sort of.
Some zones are known to have tigers that are amenable to tourists and some have tigers that are more shy. Therefore there is always a scramble to get permits for the zones with the best chances of tiger sightings.
If the system was enforced, each zone would have a maximum of 20 vehicles. However this does not take account of the so-called VIPs* that can apparently enter the park whenever they please and can ignore the regulations imposed on legitimate visitors.
Zone 3 is one of the most pretty zones, with large lakes and marvellous views of the fort;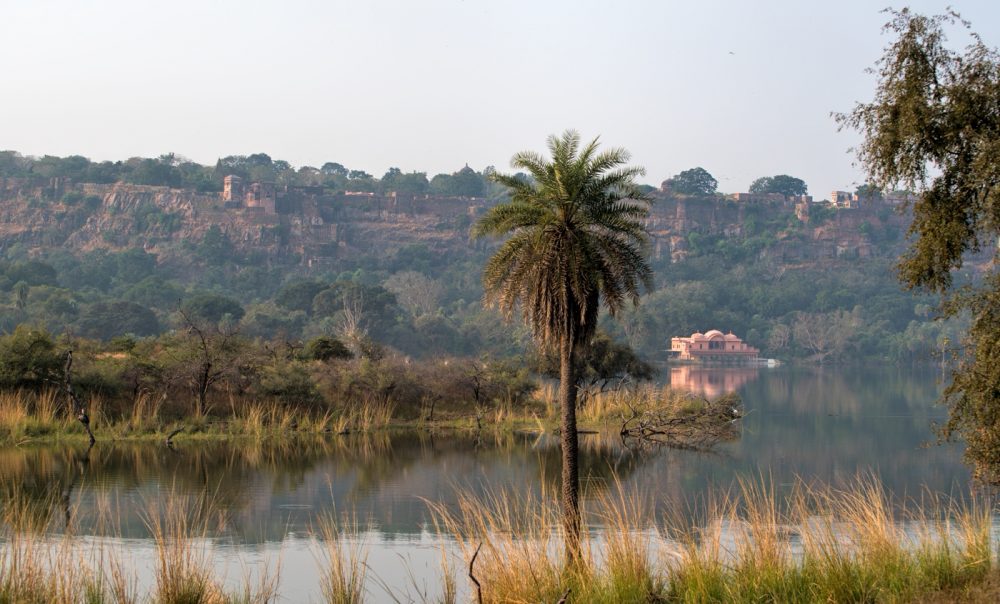 it is also probably the most reliable zone for tiger sightings. Consequently, zone 3, which is the zone directly beside the entrance gate, gets very crowded.
Reliable tiger sightings
Ranthambhore has a good tiger population and it is one of the most reliable parks for tiger sightings, particularly as many of Ranthambhore's tigers have adjusted to the presence of tourists and largely ignore the vehicles that follow their every move when they come into view.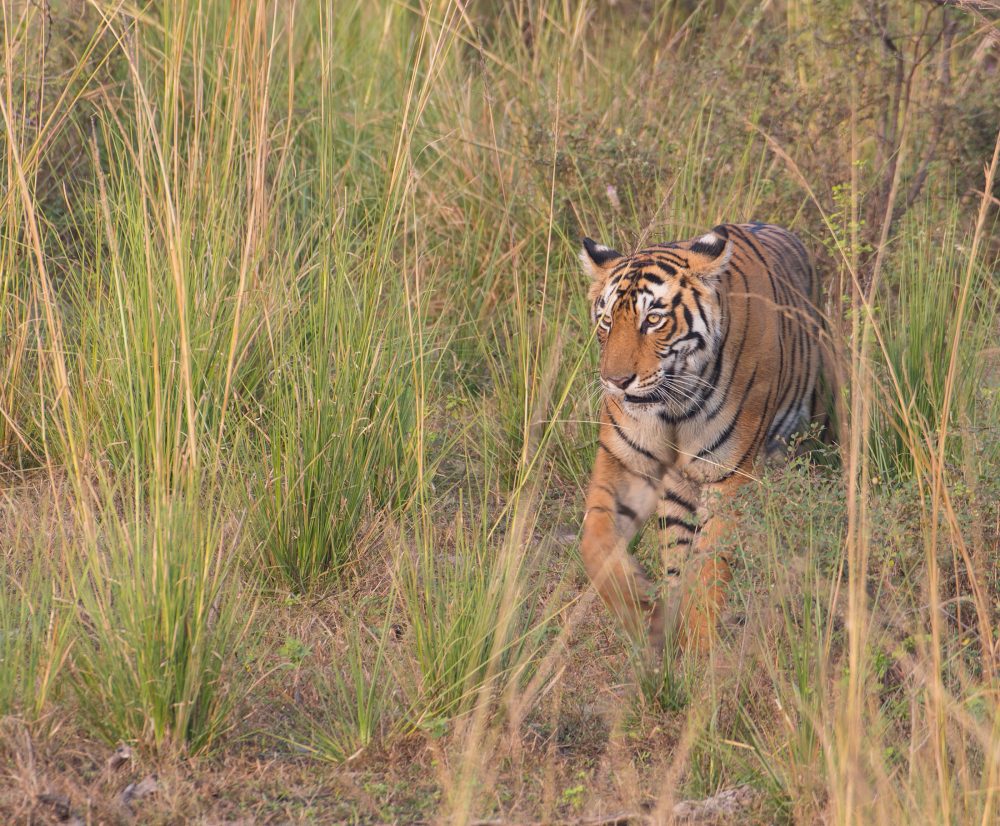 However you'll need to be lucky to get a sighting where you are able to relax and enjoy it, because as soon as a tiger is sighted, all the vehicles in that zone converge at speed.
The way to avoid this is to try and book a full day permit.
Full day permit
A full day permit has some big advantages: firstly you get to spend the whole day in the park. This is a real plus as morning visitors must leave the park at 10:30 and afternoon visitors cannot enter until 14:30. This gives you 4 hours in the middle of the day free from the crowds.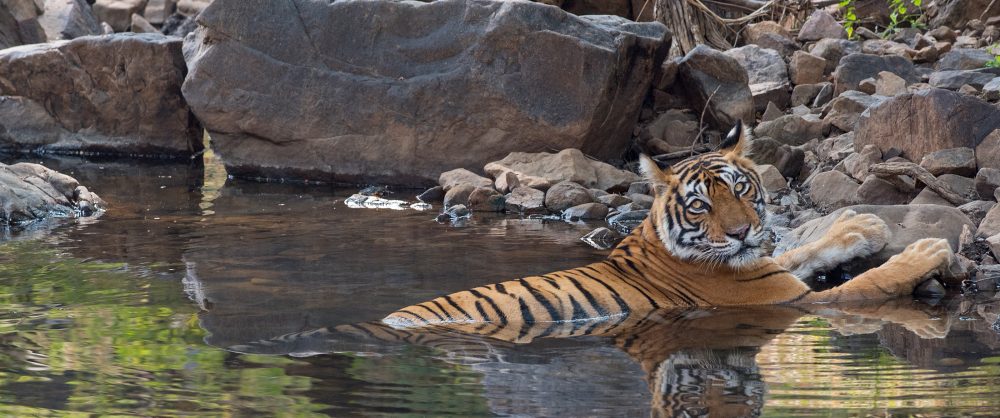 There are only 6 full day permits allocated each day so although you may still not get a sighting exclusively to yourself, there will be a maximum of 6 vehicles.
The other main advantage of a full day permit is that you are not restricted to a single zone and can traverse any zone you wish; although from 10:30 – 14:30 zones 1-5 are off limits, supposedly to give the animals a rest from the relentless pursuit.
The big downside of the full day permits is the cost. They are expensive. But, if you want to see tigers without the crowds then they are the way to go.
One thing which becomes immediately apparent in Ranthambhore, as it does in just about every one of India's tiger reserves, is that everyone who is there has come to see tigers. Visitors, particularly Indian visitors, show little or no interest in any of the other wildlife.
This does make a visit to a National Park in India a much more one dimensional affair that it is in Africa, where, in addition to the predators there is a wide diversity of species to see.
If you are one of those rare people who does have an interest in something other than tigers you will find you have the park pretty much to yourself.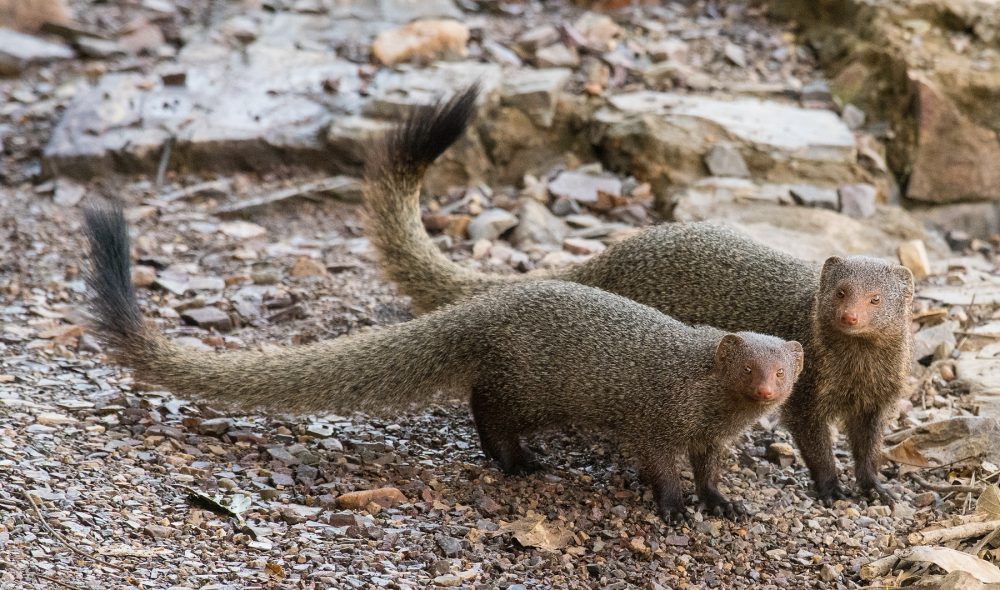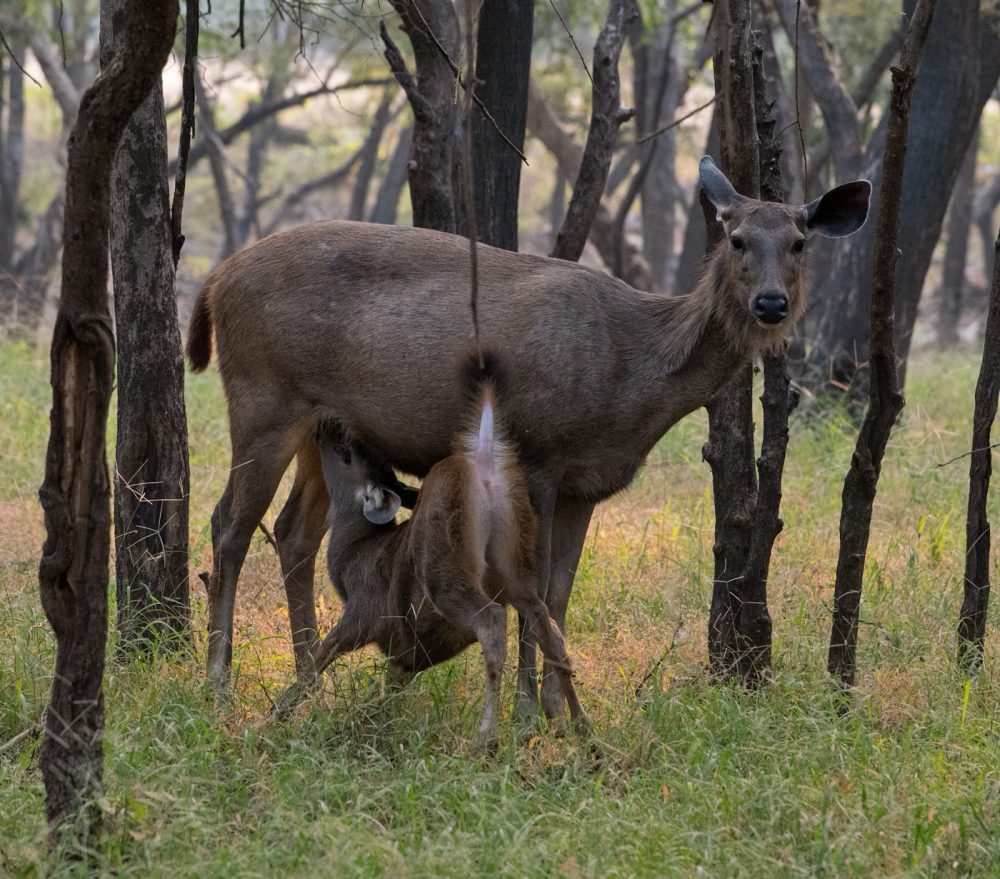 Visiting Ranthambhore
The best times to visit Ranthambhore are between November and April, although in terms of tiger sightings the most reliable months tend to be February to April, when it is very hot and the tigers spend long hours lying in water bodies to keep cool.
In November and December it is considerably cooler and the vegetation is much more dense. There are pluses and minuses to this: The tigers move around a lot more, but because of the heavier vegetation they can be harder to spot. However, the difference in temperature does make driving around in the open jeeps a lot more comfortable.
To summarise; Ranthambhore is one of the busier tiger reserves but it is also one of the most beautiful. Rajasthan is one of the most popular states for visitors to India and Ranthambhore's proximity to Jaipur means that it is easy to include a visit to Ranthambhore in your India itinerary and it is one of the most reliable for tiger sightings. There is a wide choice of good accommodation close to the park.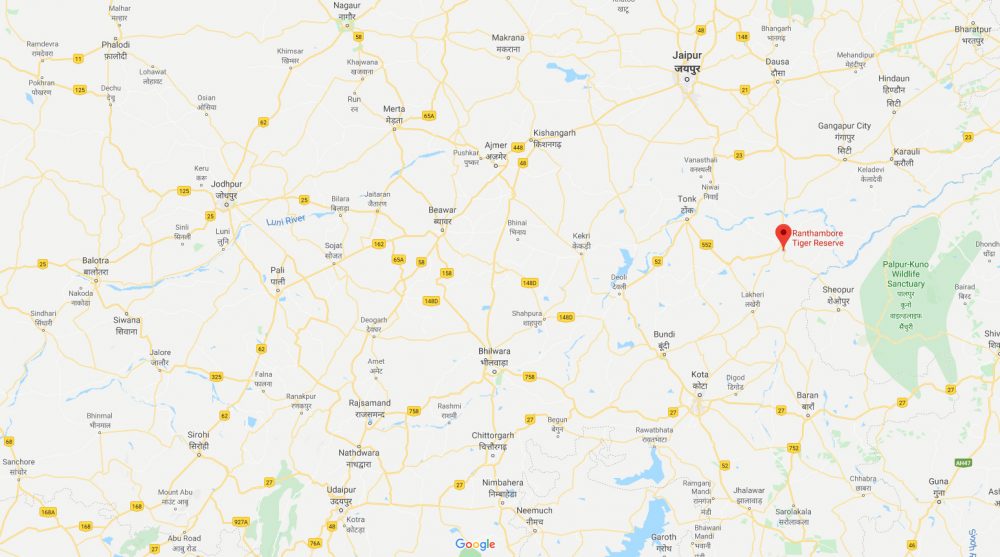 * The term VIP is used in India to refer to anyone who seems to be able to flout the prevailing regulations. A local senior policeman may decide that he'd like to take his family into the park so he just pushes his way to the front of the queue and moves freely between the zones.
If you'd like to include Ranthambhore Tiger Reserve in your India itinerary
or
help with planning your safari in India
just email us or phone us.
Click here to Email Us
or give us a call on +44 7918162984