I haven't been to Kaziranga since the 1990s so this was almost like a first visit and long overdue.
The drive up from Jorhat was reasonable enough, with minimal traffic (by Indian standards) and pretty good roads (again, by Indian standards). Recent, and impending, rains meant the sky was grey and overcast, with a fair bit of lying water.
A big plus point though, was that the sky was free of the heavy pollution haze that is so common around Delhi and much of central India.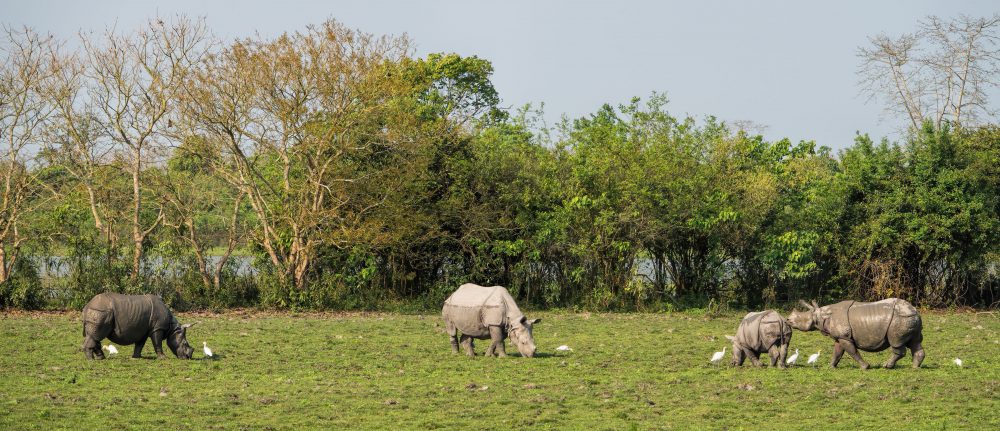 For our time at Kaziranga we'd be staying at the Iora Retreat. The Retreat is well located for visiting Kaziranga, just a short drive from the main gate at Kohora. Quite a large hotel, The Retreat is popular for conferences and corporate get-togethers.
It was not our original choice, but for some reason our original booking had been bumped. Iora Retreat was an easy fallback, although it is a bit upmarket compared to other accommodation we were using on the trip. Had we had a bit more time to find an alternative it would not have been difficult as there is a good selection of small hotels and lodges at Kaziranga, to suit most budgets.
There was little to fault with Iora Retreat. The restaurant served the best food of our whole trip, with a conscious effort being made to vary the menu each day. Although most meals were served buffet style, on one of the days when they had a large conference group to cater for, we were simply asked to choose items from the A la Carte menu. The service was efficient and friendly and the beers were wonderfully cold.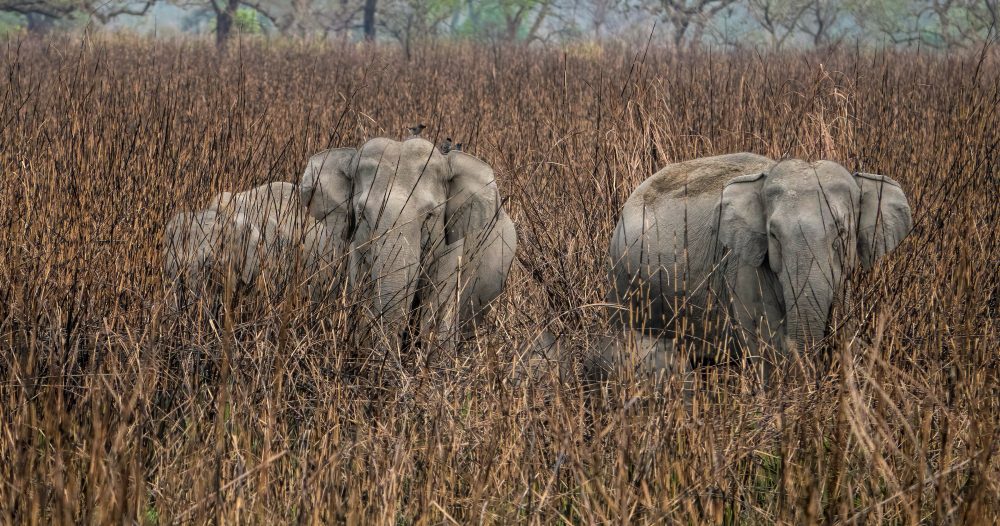 We had 5 safaris into Kaziranga arranged during our stay and our guide was to be Babloo. (Mr Babloo Ali, a freelance driver/ guide)
Our first entry into the park was through the central Kohora gate; its convenience to most of the accommodation made it the preferred entry point for the majority of visitors so there were quite a few jeeps in this zone.
Recent rains throughout north & north-eastern India meant that earlier fears about dusty game drives were unfounded; the tracks inside the park were still damp.
The air was clear and the light was pretty good.
Kaziranga is one of the parks in India where visitors can ride on elephant back inside the park.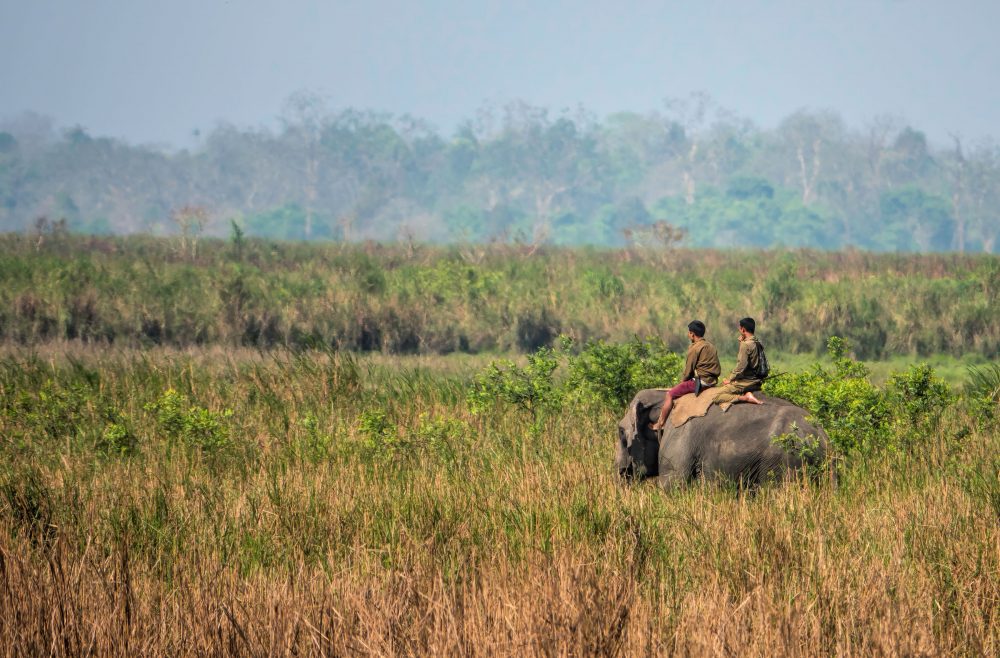 One gripe I have about Kaziranga, and so many India parks, is that everyone has to follow the same route, often getting to a certain point and then having to double back along the same route to exit the park. This makes it very difficult to get away from other vehicles.
Fortunately though, unlike parks where most visitors are obsessed with finding tigers, Kaziranga was relaxed and stress free and everyone behaved politely.
We did get a bit of congestion on our first drive, but after that we entered through either the western Baguri gate or the eastern Agaratoli gate. Both these gates took a bit longer to reach and the majority of visitors didn't bother. Indeed on our second entry at Agaratoli, we were one of just 5 jeeps in that zone.
Our ability to fully traverse both the Baguri and Agaratoli zones was restricted because the rains had caused the park authorities to close some tracks, which meant that we could not drive in a loop as expected and had to drive in and then backtrack. This was a shame, but the small number of vehicles meant it was not a big problem.
Kaziranga is a lovely park to visit with plenty of water bodies and lots of open plains making it easy to see the wildlife.
In fact, I saw more mammals on my first drive in Kaziranga than I'd seen in a week at Tadoba, and a large percentage of them were One-horned Rhinos. The park has almost 2,700 rhinos, almost twice as many rhinos as Swamp Deer (1,800) Elephants were plentiful too, as were the Water Buffalo.
Bird life was OK, but not phenomenal, though this could have been due to the wet weather.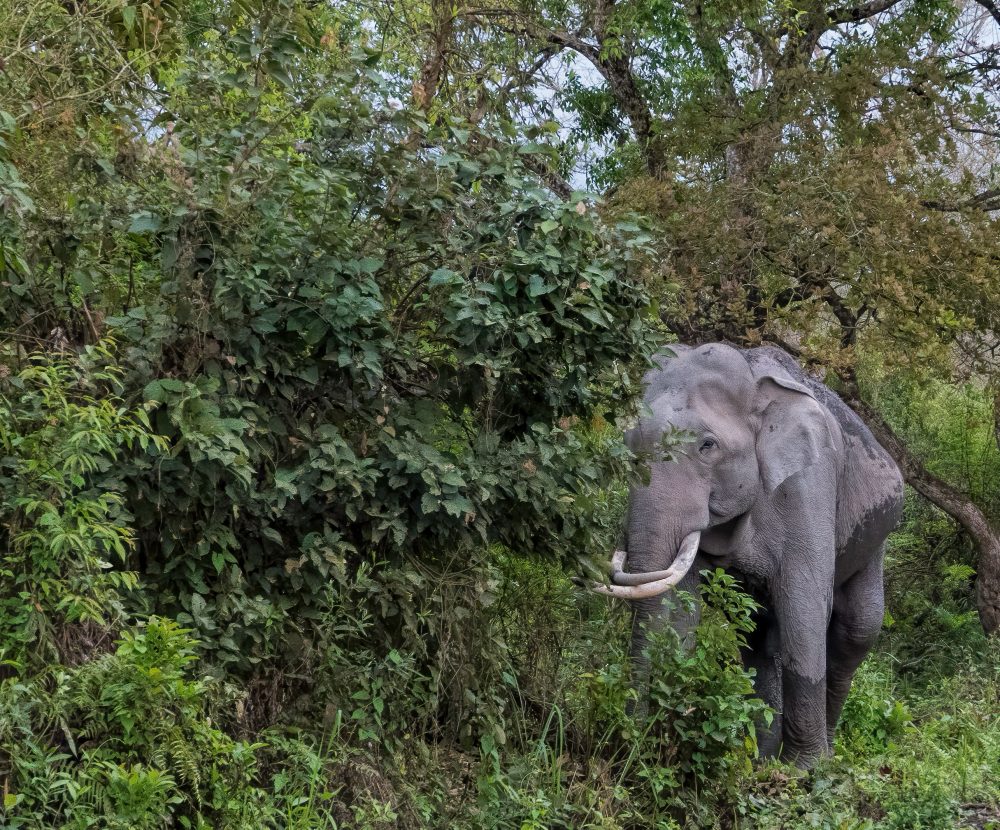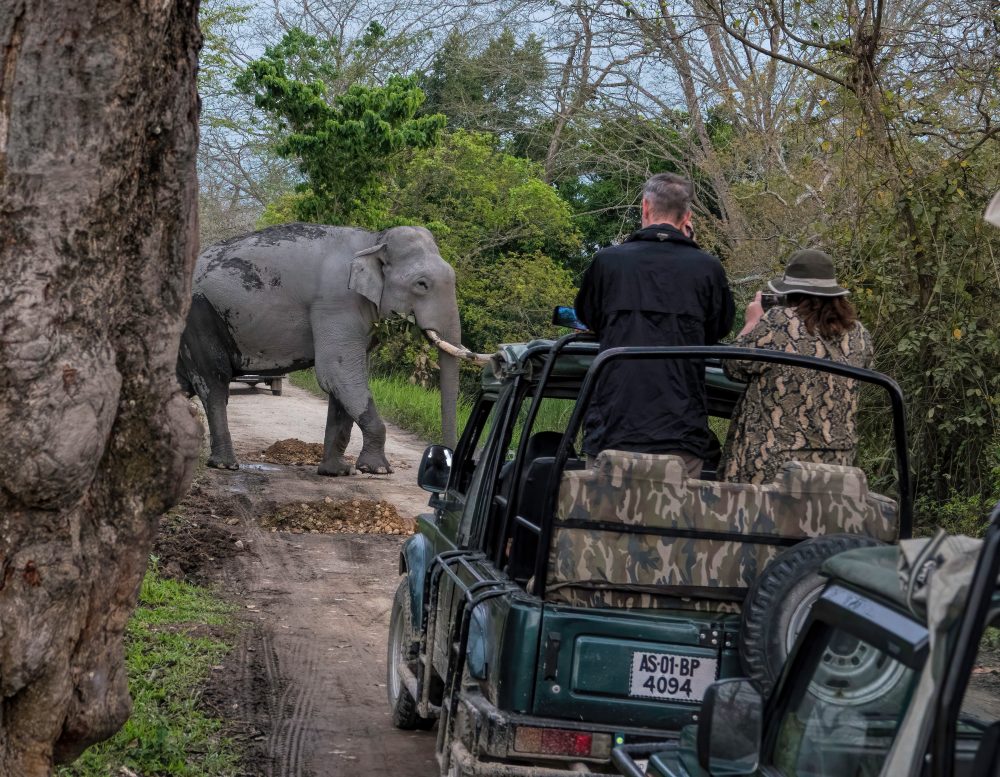 As already mentioned, the game in Kaziranga was plentiful and very relaxed, no doubt helped by the fact that nobody was driving fast and the open plains that allowed us to see things from quite a distance.
There were not many other 'photographers' in the park. We saw maybe 4 other jeeps with long lenses poking out, the rest were Indian families enjoying the park.
Water Buffalo were plentiful and, once again, very relaxed. There were some impressive horns on display.

One highlight was finding a Great Indian Hornbill. We were in the western zone, having entered through the Baguri gate. A track that had been closed the previous day had now been opened, so of course we wanted to have a look.
We heard a drumming sound very like a large woodpecker, but a bit of searching revealed it to be a female Great Indian Hornbill inside the nest hole, waiting for her mate to return. Apparently during the nesting season, the female may spend her entire time inside the nest hole and when she emerges she could have lost a large part of her plumage.
Anyhow, we were fortunate; the male returned and proceeded to feed the female through the hole. It was a shame we did not get a clearer view.
The deer in Kaziranga are different to those found further south, with four main species; Swamp Deer, Hog Deer, Barking Deer and Sambar.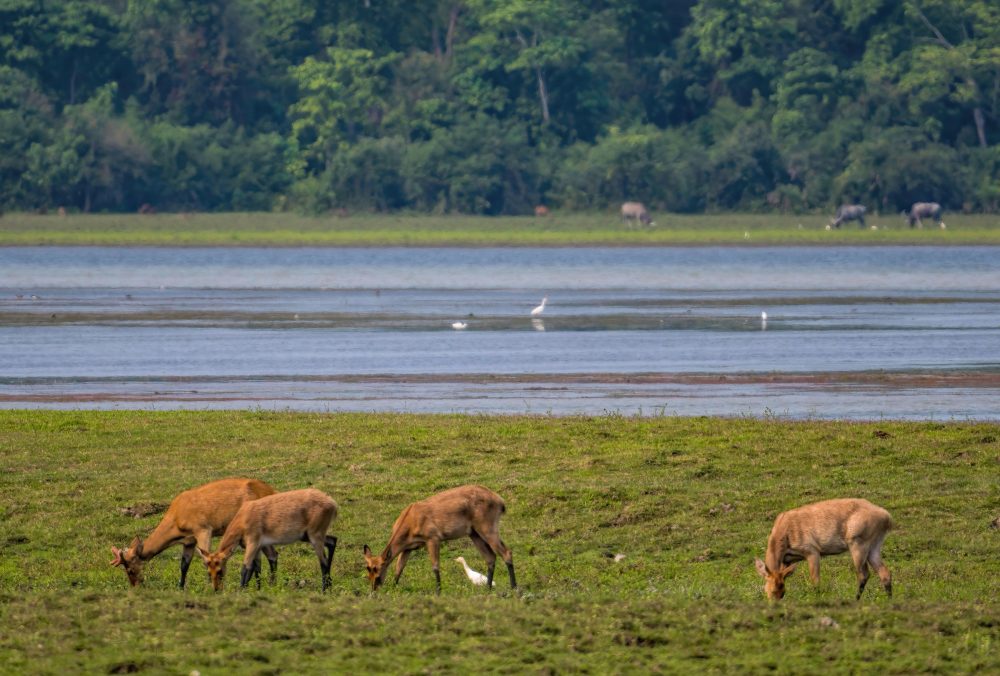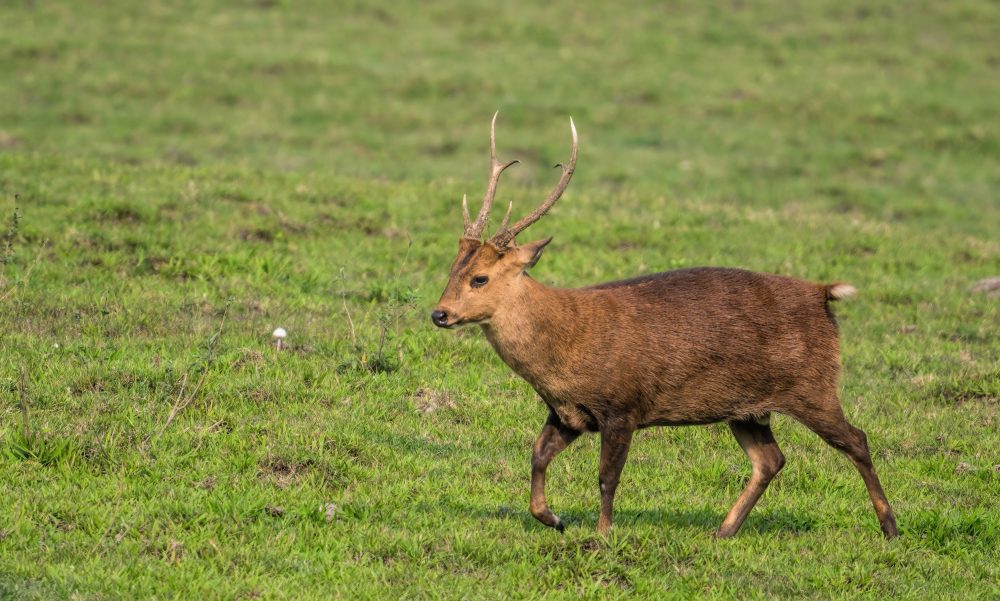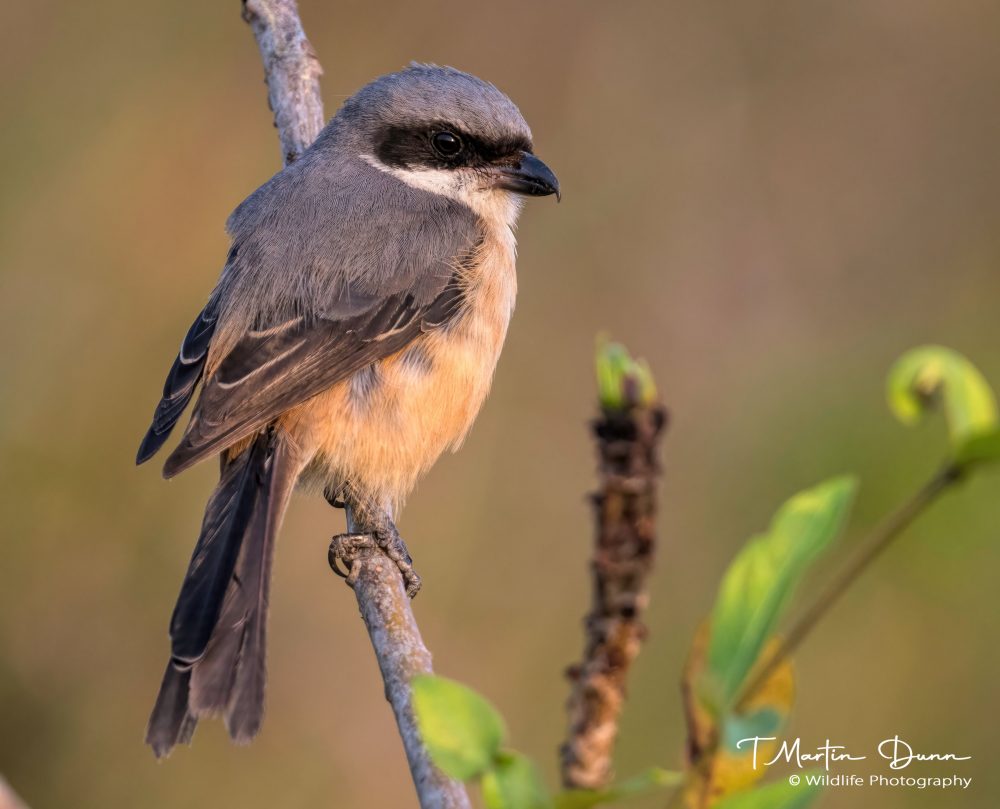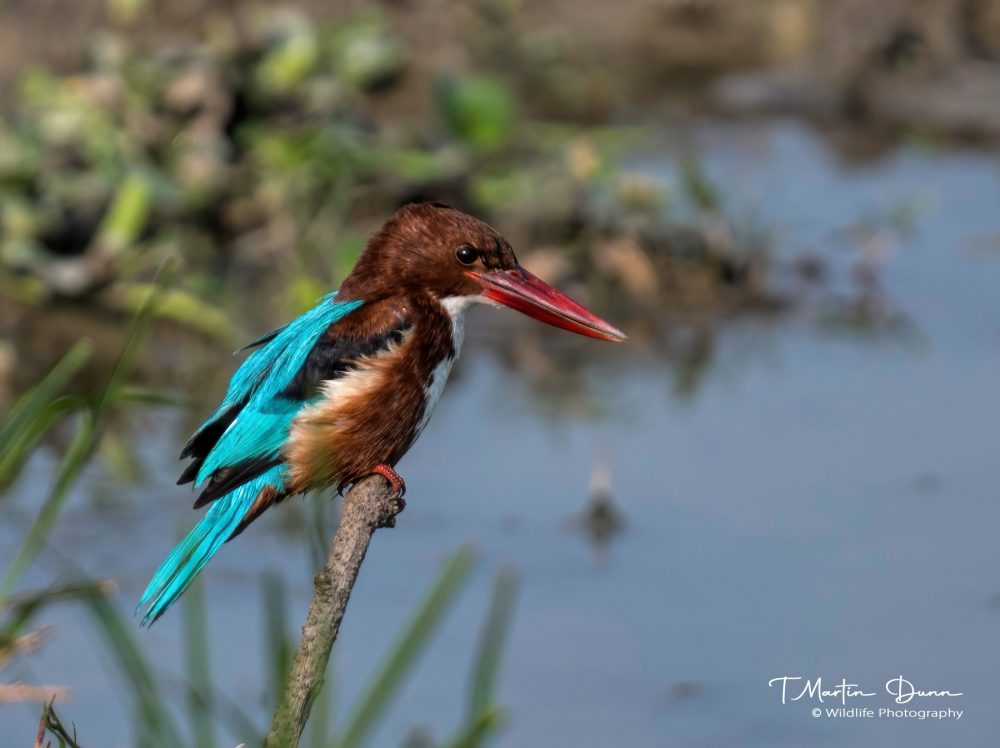 We thoroughly enjoyed our time in Kaziranga. In large part this was due to Babloo. In some parks a 4 hour game drive can seem endless, as you bounce around on dusty roads, trying to stay on the hard thin seats of a Gypsy.
Game drives with Babloo passed so smoothly that we didn't notice the time at all. He drove slowly and had a very good eye. More a very knowledgeable driver than an actual guide, Babloo suited us perfectly. True he didn't overburden us with information, but when we asked questions he had the answers. He got a few birds wrong, but that was easy enough to put right.