Birding in the Corbett Valley
8 nights / 9 days
Commencing:   09 February 2019
Cost per person sharing:                                             US$1,760
Single room supplement:                                            US$   860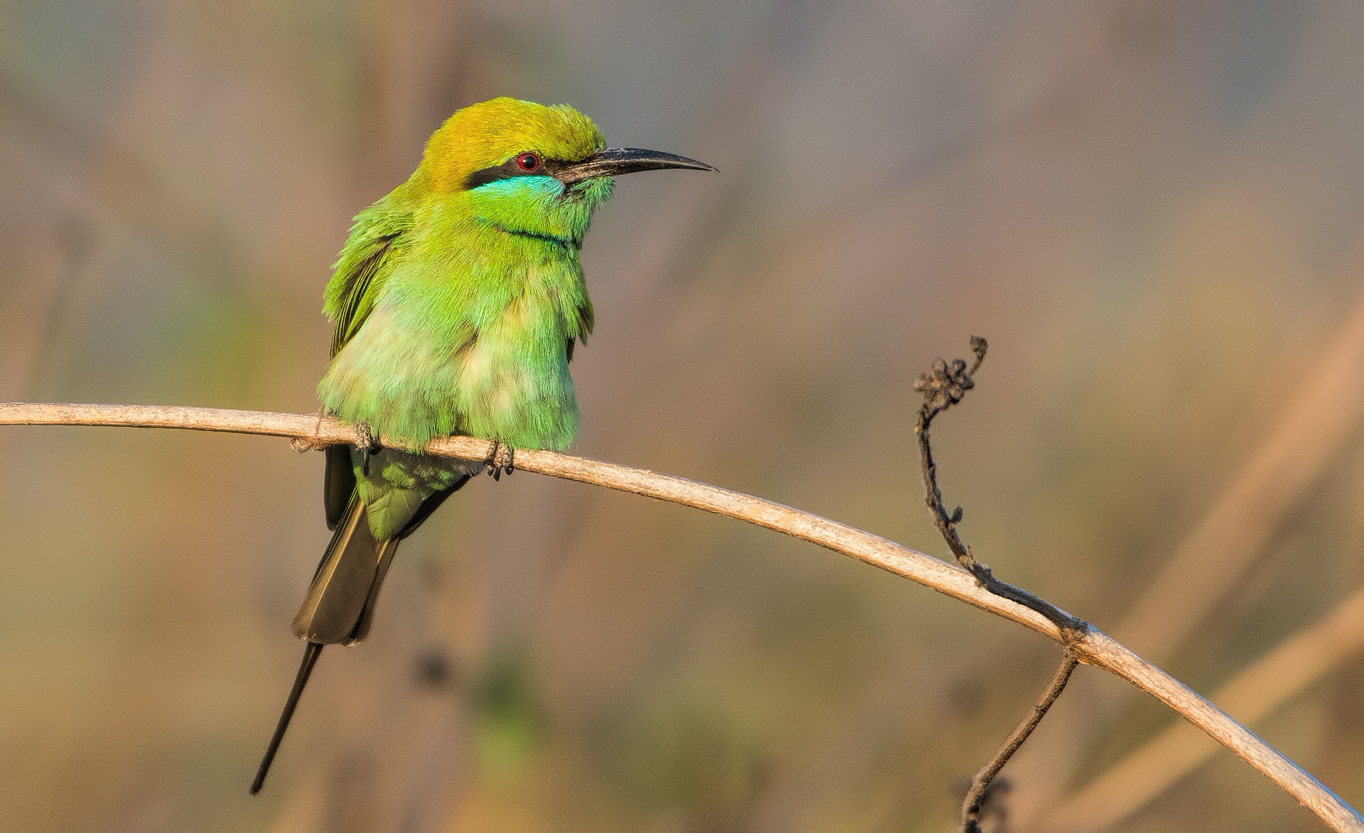 Birding in Corbett Valley
India boasts of about 1250 species of birds in the country including migratory birds that travel here from all over the world. Of this about 600 species can be found in the Corbett valley in the foothills of the Himalayas.
Corbett Tiger Reserve was the first National Park in Asia and is spread over an area of 1300 km sq
The highlights of a birding trip to Corbett include:
Hornbills:
The Great Indian Hornbill, Oriental Pied Hornbill and the Grey Hornbill
Kingfishers:
Common Kingfisher, White-throated, Stork-billed, Crested and Pied Kingfisher
Woodpeckers:
Flameback, Grey-headed, Yellow-crowned, Yellow-naped, Scaly-bellied, Rufous, Fulvous and Great-slaty
Owls & Owlets:
Jungle Owlet, Spotted Owlet, Scops Owl, Tawny Fish Owl, Eagle Owl and Brown Fish Owl
Vultures:
Himalayan Griffon, White-rumped, Cinereous, Red-headed and Egyptian Vulture
Raptors:
Lesser-fish Eagle, Pallas Eagle, Changeable Hawk Eagle, Crested Serpent Eagle, Oriental Honey Buzzard, Pied Harrier, Black-shouldered Kite, Shikra, Sparrow Hawk, Common Kestrel and Collared Falconet (smallest raptor)
Riverine Birds:
Great Cormorant, Darter, Ruddy Shelduck, Bar-headed Geese, Greylag Goose, Grey Heron, Black Stork, Woolly-necked Stork, Grey Heron, Night Heron, Black Ibis, Black-headed White Ibis and Ibisbill
Forest Birds:
Dollar Bird, Green Magpie, Red-billed Blue Magpie, Long-tailed Broadbill, Red Avadavat, Red Billed Leiothrix, Orange and Rosy Minivet, and a variety of Starlings and Thrushes
Grassland Birds:
A variety of Bulbuls, Bushchats, Shrikes, Stonechat, Bee-eaters, Warblers, Weaver Bird, Munias, Red Jungle Fowl, Khaleej Pheasant, Ioras and flycatchers.
Itinerary
Day 1
Arrive in Delhi. Group participants will be arriving from various destinations so no activities are planned for this day. Overnight in Delhi.
NOTE: Optional activities within the city can be organised – at additional cost – for those who arrive early.
Day 2
Early morning you transfer by road to Kalagarh Wildlife Sanctuary (5hrs). Reaching Vanghat involves walking for about 2km and crossing the Ramganga river on a small pontoon raft. It's well worth it. Lunch is at the lodge. In the afternoon led by an expert we will explore the Sanctuary on foot.
Days 3 & 4
Further exploration of the sanctuary on foot.
The sanctuary is not only home to a great variety of birds but also mammals such as tigers, leopards and Asiatic Elephants; though they are quite elusive in this part of the park.
Day 5
After an early breakfast travel by road into Corbett Tiger Reserve (1hr). Accommodation for the night is inside the Tiger reserve, in a Forest Rest House.
Day 6
After a day of game viewing in Corbett Tiger Reserve you'll leave the park this evening and transfer to Jim's Jungle Retreat, your accommodation for the next 3 nights.
Day 7
Morning and in the afternoon games drives will explore different zones of Corbett Tiger Reserve.
Day 8
A morning visit to Tumeriya Dam, a great location for viewing aquatic/ riverine birds. The afternoon is at leisure.
Day 9
This morning's focus is a search for the rare Ibisbill near Gargia Devi temple before returning to Delhi in time for your international flight back home.
Accommodation
Forest Rest House (inside Corbett Tiger Reserve)
There are Forest Rest Houses (FRH) inside all of India's protected forests. Most of these were built at the time when India was still a British Colony. The park has many FRH that can be booked by the wildlife enthusiasts who want the experience of spending the night inside the forest.
These rest houses are very basic and lack electricity, however, the experience of spending time inside the forest, home to wild tigers, leopards, elephants, is very special. In India all lodges are located outside the park boundaries.
There are real advantages of spending the night inside the park:
You get to spend more time in the park. As visitors staying outside take time to get deep into the park you get the advantage of spending undisturbed time with the wildlife
Certain areas of the park can only be accessed if you are living inside the park
The experience of animals moving around you in the night and the sounds of the jungle that are not diluted by the noise pollution of a populated area adds tremendous value to a wildlife enthusiast.
Kalagarh Wildlife Sanctuary: Vanghat
On a secluded bank of the Western Ramganga River lies one of most remote wildlife lodges in northern India. Accessible only by a 2km cross-country walk and raft across the river, Vanghat lodge is a wilderness paradise unlike anything else to be found around Corbett Tiger Reserve. The lodge is comprised of just 4 cottages.
The team at Vanghat is entirely local,so they know the surrounding landscape and wildlife intimately. Activities focus on walking safaris (a rarity in tiger country), birding and wildlife photography and are lead by some of the most knowledgeable naturalists and guides of the area
Corbett Tiger Reserve: Jim's Jungle Retreat
Jim's Jungle Retreat is a highly rated wildlife resort offering an immersive jungle experience in over 15 acres of replanted forest at the southern edge of Corbett Tiger Reserve. The 18 guest cottages are well appointed and the food is superb. If you do manage to find yourself some free time, the lodge's large swimming pool is a great place to stay cool.
The food is excellent; having their own organic farm ensures that the Retreat offers delicious 'farm-to-table' cuisine
What is included:
8 nights accommodation in India with breakfast included in Delhi. Your stay in Kalagarh Wildlife Sanctuary and in Corbett Tiger Reserve will be on full board
5 Jungle Activities in Kalagarh Wildlife Sanctuary
6 Jeep Safaris in Corbett Tiger Reserve
All safaris will be led by an English speaking naturalist provided by the lodge
All road transfers will be by air-conditioned Toyota Innova
What is not included:
Does not include any beverages including mineral water, soft drinks, alcoholic drinks etc. unless otherwise specified.
Any items of a personal nature such as beverages, tips (except for group meals and baggage handling), laundry, telephone calls etc.
Anything listed as optional.
Significant escalation in fuel prices, new taxes,levies on hotels and transportation services or any increases in entrance fees.